Choose the career and lifestyle that suit you best!
The Power Corner municipalities form a significant employment area, with sectors ranging from energy, heavy industry, specialised businesses, construction, agriculture, social and health services, education and tourism. We are looking for motivated professionals in all sectors. In addition, new entrepreneurs and businesses are warmly welcome – entrepreneurship is a matter of the heart in these parts.
In addition to interesting jobs, we offer the keys to a meaningful life without having to worry about housing, daycare and school arrangements. You'll also find leisure and recreational activities nearby. We want to do things in such a way that as many people as possible will come here to stay. Choose the career and lifestyle that suit you best!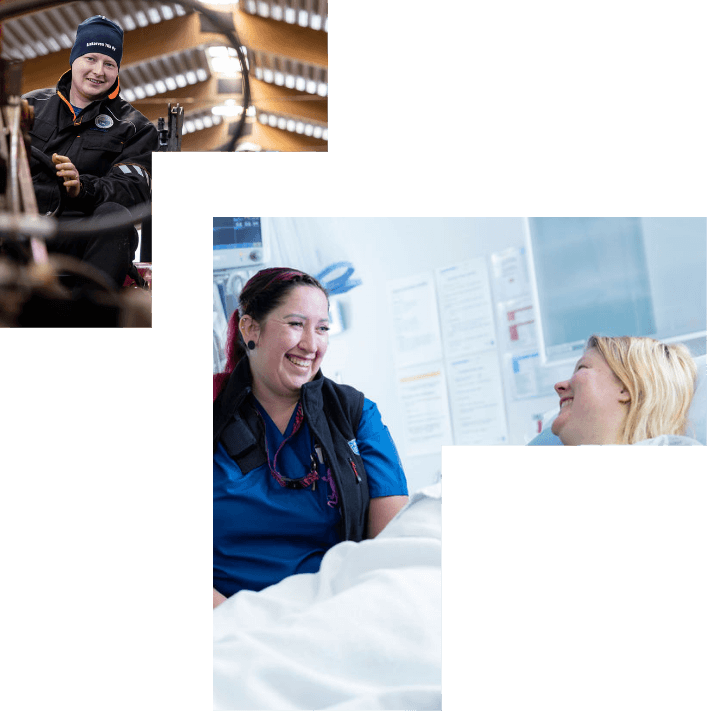 Active sectors ranging from industry to tourism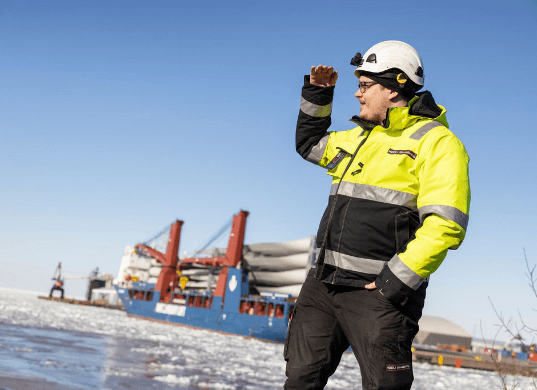 Industry
Seafaring and the industrialisation that it boosted have a strong tradition in these corners. The jobs are dominated by industry and processing. The Power Corner area is home to SSAB's Raahe steel plant, one of the largest in the Nordic countries. The logistical location of the Power Corner municipalities is ideal for industrial companies. The Port of Raahe is the second largest in the Bothnian Bay, which ensures smooth and regular sea connections to the rest of the world for companies in the region. The port is currently implementing tens of millions of euros worth of fairway and quay projects. The Port of Kalajoki is the most important port in Northern Finland for the export and import of sawmill and board products. It also handles a great amount of feed raw materials and project cargo for the metal industry. The direct and indirect employment effects of the port and the forwarding companies operating in the area are significant.
The green transition in the energy sector is opening new, global doors. SSAB is embarking on a massive investment of more than €4 billion in production systems at its plants in Finland and Sweden. The reform will enable the steel company to eliminate most of its CO2 emissions by 2030. The region is also at the forefront of the green transition in the energy sector: the National Hydrogen Network Project aims to make Finland a leader in the hydrogen and circular economy. The region features several key factors of the hydrogen economy, both in energy production and consumption, and is therefore well placed to play an active role in the growth of the hydrogen economy.
The rise of wood construction also bodes well for the local industry. In 2021, Woodcomp, based in Raahe, signed the largest single order in its history, worth €14 million, to build wooden apartment buildings in Espoo. Parmaco Oy, Finland's largest manufacturer of rented daycare and school buildings, has a factory in Pyhäjoki. The history of the factory dates back to the 1960s. The leading companies in the wood and building products industry in Kalajoki are Junnikkala, Topi-Keittiöt, Kensa, Cent-Listat, Solar-Kaihdin and HR-Ikkunat. Alavieska also has several companies specialising in wood construction, such as the traditional prefabricated home supplier Vieskatalo.
Kalajoki has a diverse economic structure. In addition to the wood and building products industry, its main sectors are the metal industry, mechanical engineering, infrastructure and environmental construction. The metal industry of Kalajoki has a long and strong tradition, and today it comprises several dozen important SMEs. Among the best known are the Ferral Group, Fortaco, Häggblom and Fineweld. Kalajoki has also developed nationally significant expertise in infrastructure and environmental construction. Well-known infrastructure and environmental construction companies in the region include Oy Kati Ab, the leading Nordic contracting company for mineral exploration and rock construction services, Andament Group and Skarta Group. These companies are active in Finland and Sweden in almost all areas of infrastructure construction, such as sustainable energy production, transport and water treatment.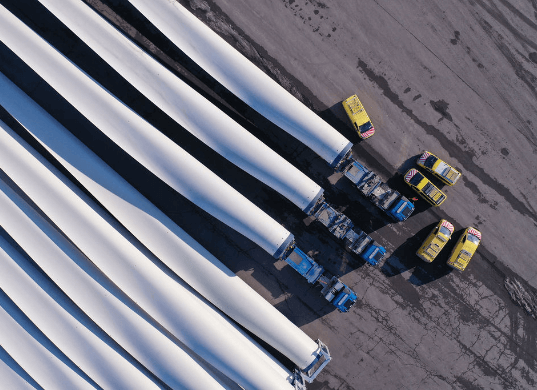 Wind power and the energy sector
Wind power is doing well in the Power Corner area, as North Ostrobothnia is the Finnish region with the most wind power generation. There are several large projects underway and in the process of being launched in the region, creating positive prospects for job growth well into the future. The construction of wind power requires the expertise of several professional groups, from design to installation and maintenance.
Wind power also has a significant impact on the region's carbon footprint. Kalajoki is a national leader in the use of renewable energy. The town produces more than four times as much electricity from wind power alone as it consumes. Raahe, a member of the Towards Carbon Neutral Municipalities (Hinku) network, also reduced its total emissions by as much as 53% between 2007 and 2017. Finland's first industrial wind and solar hybrid power park is under construction in Kalajoki. Energy produced in a sustainable way to slow down climate change will also increase the attractiveness of the region for tourism, and inexpensive energy produced in a sustainable way will make the region more attractive to energy-intensive companies operating in a responsible way. The energy sector provides a wealth of jobs in various sectors.
In addition to wind power, it is possible to carry out large-scale energy production at Hanhikivi in Pyhäjoki.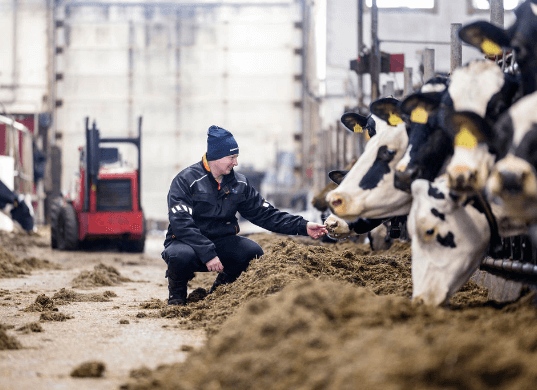 Agriculture
In addition to excellence in industry and energy, our region has a strong and successful agricultural tradition. Agriculture plays an essential role in maintaining the vitality and competitiveness of the region. The region produces a nationally significant amount of milk, beef as well as ware and seed potatoes. There is also a significant amount of organic production. The demand and supply of agricultural contracting services have increased as farm sizes have grown, creating opportunities for new jobs and entrepreneurship.
Expertise and future solutions are constantly being developed through various projects, including digitalisation and automation. They cover topics such as food safety and traceability of ingredients, the utilisation of data collected along the production chain and the automation of various processes.
In recent years, work has been done to improve cooperation between networks and to accelerate the uptake of innovation to support profitability, competitiveness, and new business.
Basic services
Where there are people, there is a need for basic services that work. The Power Corner region wants to invest in them so that everyday life runs as smoothly as possible, and people of all ages can live here safely and comfortably. Basic services are one of the main pillars of the region and one of the main sources of employment.
Basic services include health care, social services, education and cultural services as well as technical services. Technical services include building supervision, environmental protection, construction of roads and other infrastructure, and water and waste management. Education and cultural services include early childhood education, primary education, secondary education, library services and youth work.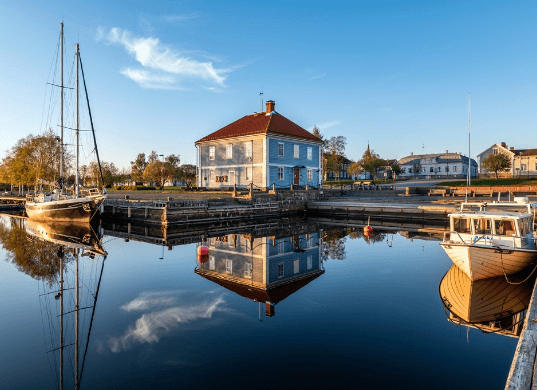 Tourism
North Ostrobothnia is one of the most attractive tourism destinations in Finland in terms of staff numbers, establishments, turnover, and overnight stays in accommodation establishments. In the tourism sector, a high proportion of jobs – almost half – are in catering services. This is followed by a significant number of jobs in passenger transport. Accommodation and programme activities each employ around 10 % of the sector's workforce.
Kalajoki is a growing tourism hub with around 1.5 million visitors and 600,000 overnight stays every year. Kalajoki offers plenty of energising leisure activities all year round. Diverse nature trails in a maritime atmosphere, lively leisure activities, excellent sports facilities and a wealth of cultural and musical events provide empowering experiences every day. Work and leisure can be conveniently combined at the upscale Kalajoen Luotsi office hotel, at the heart of Kalajoki tourism services, in a relaxing seascape. The versatile services of the Kalajoki tourism hub also offer everyday luxury for those living in the area.
Other Power Corner municipalities also offer interesting local culture, sights and amazing nature experiences. From rivers and lakes to the seaside, the area's diverse waterways offer a wealth of activities in all seasons. Smooth transport connections are guaranteed by Highway 8, which runs through the region, and the many railway stations, including Oulainen. Power Corner therefore offers attractive employment opportunities in tourism and plenty of potential for tourism businesses.
See all open positions
Total open positions: over 200.